MEET OUR PASTOR & HIS FAMILY
We are the Lugo Family!
Edwin, Cassie, Gabe, Josiah, and Canaan
In September of 2012 we answered the call of God to plant a church in the Northwest and the Lord has directed our hearts to Wilsonville, Oregon. Our desire is to plant an Independent, Bible preaching, Baptist Church in this area. We moved to Wilsonville in 2015 and have tremendously enjoyed immersing ourselves in the community.
Previous to this we served as the Assistant Pastor at a church and the Program Director of a camp for 11 years.
Edwin loves reading, sports, the outdoors, and spending time with his family. Cassie enjoys cooking, reading, the outdoors, and caring for her three crazy boys. As for the boys, well, they are all BOY! They love to play outside, play video games, eat, watch cartoons and wrestle!
We are excited to meet you and your family! We would be honored to meet you and help you and your family in any way possible.
To find out more about our journey please watch the video below.
https://player.vimeo.com/video/67150176"
MEET OUR ASSISTANT PASTOR AND FAMILY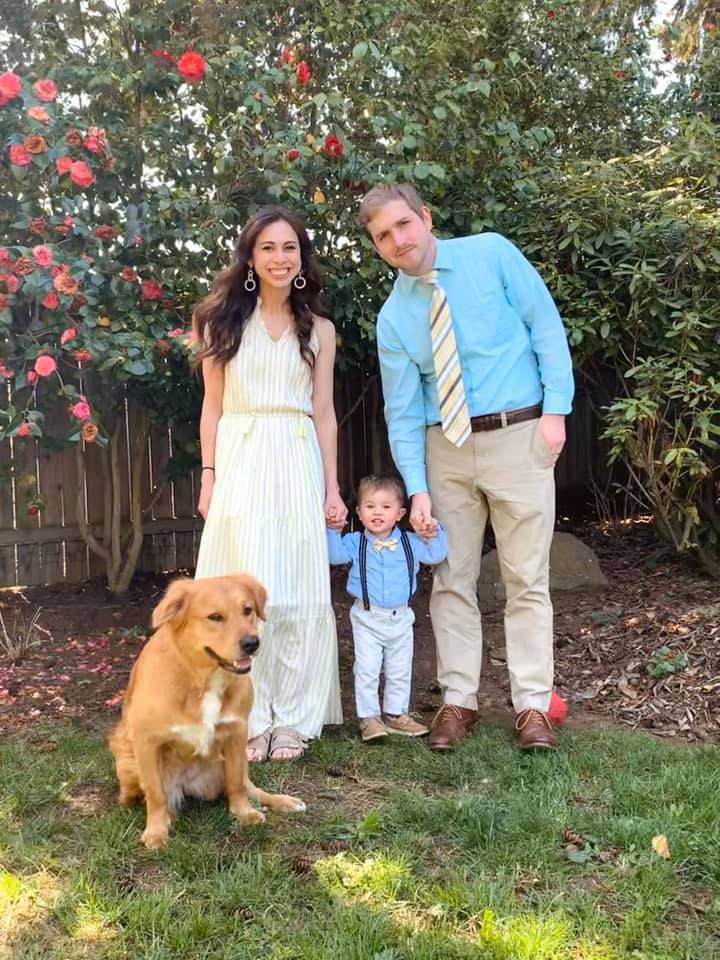 Daniel, Emily and Owen Tucker
We are Daniel, Emily and Owen Tucker, a young family seeking to answer God's calling in our lives as assistants to Pastor Lugo and his family in the planting of Pioneer Baptist Church. We are native Oregonians who have a strong burden to reach, teach, and love the people of our home state.
In the Fall of 2014, God began His work in our hearts to help the Lugo family plant a church in Wilsonville, Oregon. Through many hours of prayer and counsel, we took a step of faith and contacted the Lugo family to share this desire to assist in the planting of Pioneer Baptist Church. This desire became a reality, and we are very excited to be of any assistance to you and your families as you seek the Lord in your life.
Daniel enjoys hunting, fishing, hiking, anything outdoors and loves to hangout and meet new people. Emily loves kayaking, fishing, and hiking, but also enjoys her job as a nurse and just being there to help others. We were married on May 28, 2016 and we look forward to meeting and serving you!